February 7, 2023
'SCOOP' Cast Reveal: Gillian Anderson, Billie Piper, Rufus Sewell, Keeley Hawes for Netflix Feature
Cameras roll on The Lighthouse/Voltage co-pro Scoop, with Billie Piper as Newsnight producer Sam McAlister and Rufus Sewell as Prince Andrew.
The Crown and Sex Education star Gillian Anderson is to play Emily Maitlis in Netflix's film account of Newsnight's 2019 interview with Prince Andrew.
Scoop will start filming later this month, with Rufus Sewell as Prince Andrew and Billie Piper as Newsnight producer Sam McAlister, who has adapted her memoir Scoops: Behind The Scenes Of The BBC's Most Shocking Interviews for the film.
The cast also includes Keeley Hawes as Andrew's former private secretary Amanda Thirsk.
Sccop is a co-pro between The Lighthouse Film & Television and Voltage TV and will be directed by British director Philip Martin, who has helmed episodes of royal-themed TV shows The Crown and Catherine the Great.
Hilary Salmon and Radford Neville are producing for The Lighthouse and Sanjay Singhal for Voltage TV.
The Netflix logline for the film describes it as 'the inside track of the women that broke through the Buckingham Palace establishment to secure the scoop of the decade that led to the catastrophic fall from grace of the Queen's 'favourite son'. From navigating Palace vetoes, to breaking through to Prince Andrew's inner circle, the high stakes negotiations and intensity of rehearsal – to the jaw dropping interview itself.'
The 2019 interview centred on Andrew's friendship with convicted sex offender Jeffrey Epstein, who had killed himself in prison earlier that year; and allegations of sexual assault made against Andrew by Virginia Giuffre, one of Epstein's victims. The case reached an out-of-court settlement last year at a reported £12m; the Queen also stripped Andrew of his honorary military titles, and His Royal Highness styling.
A trained criminal defence barrister, McAlister worked at the BBC for almost two decades, securing interviews with leading figures from cultural, royal and political life from around the world.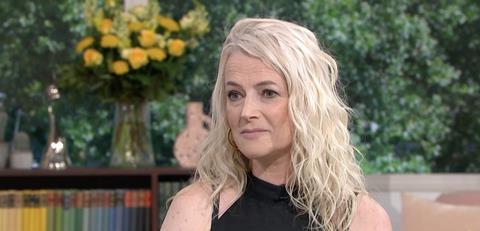 "It is beyond my wildest dreams, especially as a first time writer, to end up working with this extraordinary cast, Netflix, and the amazing teams at The Lighthouse and Voltage," said McAlister. "Watching Billie Piper, one of my favourite actresses, play "me" will be a pinch myself moment and I'm truly thrilled to be involved in this film."
Martin promised an "uptempo, immersive and cinematic" drama, adding: "I want to put the audience inside the breath-taking sequence of events that led to the interview with Prince Andrew – to tell a story about a search for answers, in a world of speculation and varying recollections.
"It's a film about power, privilege and differing perspectives and how – whether in glittering palaces or hi-tech newsrooms – we judge what's true."
Read here: Gillian Anderson cast as Emily Maitlis in Netflix film | News | Broadcast (broadcastnow.co.uk)

READ NEXT: Gary Glitter Documentary by Voltage TV Confirmed By Netflix
READ PREVIOUS: Voltage TV makes Broadcast's Best Places To Work 2023